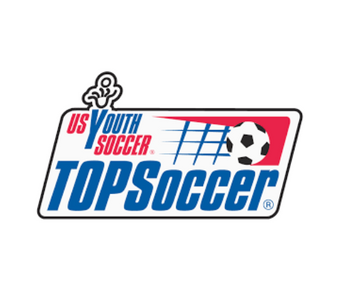 As of March 2019, BuildSoccer is a proud member of Capital Area Youth Soccer Association (CAYSA). Our first project is to offer a TOPSoccer program.
US Youth Soccer TOPSoccer (The Outreach Program for Soccer) is a community-based training and team placement program for young athletes with disabilities, organized by youth soccer association volunteers. The program is designed to bring the opportunity of learning and playing soccer to any boy or girl, who has a mental or physical disability. Our goal is to enable the thousands of young athletes with disabilities to become valued and successful members of the US Youth Soccer family.
Once the park is built we have plans to serve the community in many ways!
Coach a Marbridge Special Olympics soccer team and provide soccer clinics to support active, healthy lifestyles of the Marbridge residents.
Launch a Soccer for Success Program which is the U.S. Soccer Foundation's program for youth development that uses running sports leagues to combat childhood obesity and promote healthy lifestyles in low-income urban neighborhoods.
Partner with other organizations in the community such as group exercise clubs, after school care programs, summer camps and more to fully utilize the park.
Support other sports programs such as flag football and lacrosse.
Integrate with the Marbridge residents through work internships, paid positions for field management and volunteer opportunities.
Become a site for regional Special Olympics events.
Utilize technology to optimize the park availability for interested organizations in the community.